Custom Children's Book Printing With HUACANG Printing
Huacang produces high quality children's book printing projects. We use offset printing for top quality and ink durability for many years of enjoyment. One thing that sets us apart from our competitors as a children's book printing company in China is the fact that we use soy ink to print. Bring your books to life with high quality custom printing. Stacks of options and the best quality at fair prices. Print your children's book with Huacang Print. We offer professional binding and finishing service,The paper and ink used for children's books must be eco-friendly, not harm for healthy. Bring your children's book to life. Make that special book idea a reality with print on demand publishing. Whether you're looking to present your artwork in durable hardback or a high quality soft cover, we'll make sure your children's book is printed with vibrant colors and the utmost care-using the paper and binding styles you choose. Over the years we have expertly assisted many children's book authors with independently publishing their own books.


Children's Book Printing Style
Our custom children's story books are suitable for all ages under client's customized designs. We are printing a wide range of modelling changeable story books , like children board book, hardcover children book, soft cover children story book, kids puzzle books….We use high quality recycled paper materials for all children books . With our 10 years high quality production skills and finishing ,Our printed books meet the quality requirements of international customers.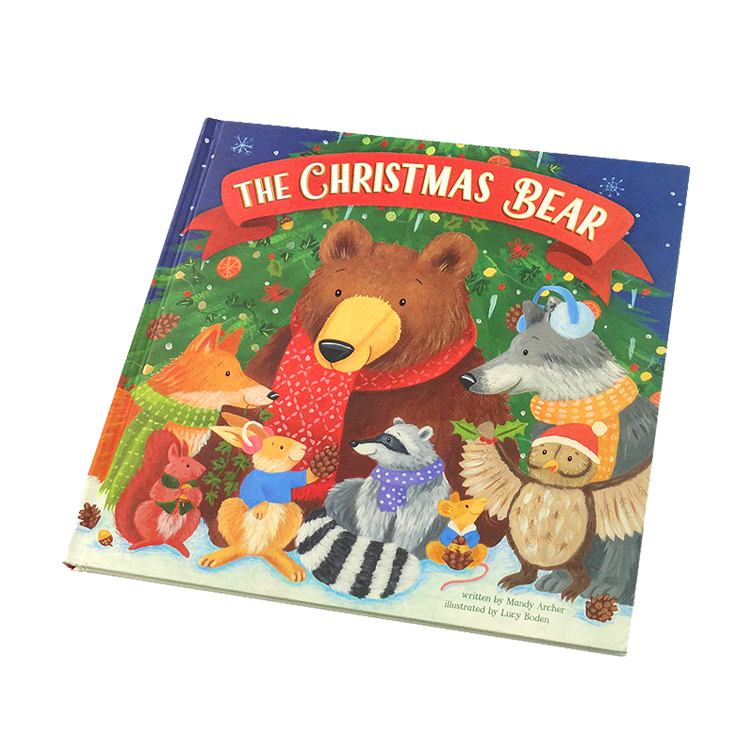 Child Hardcover Story Book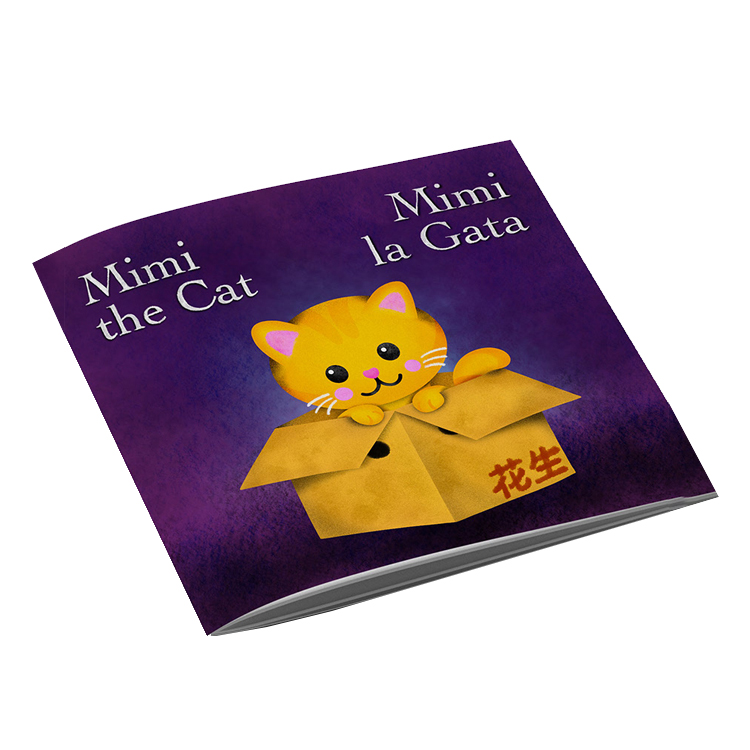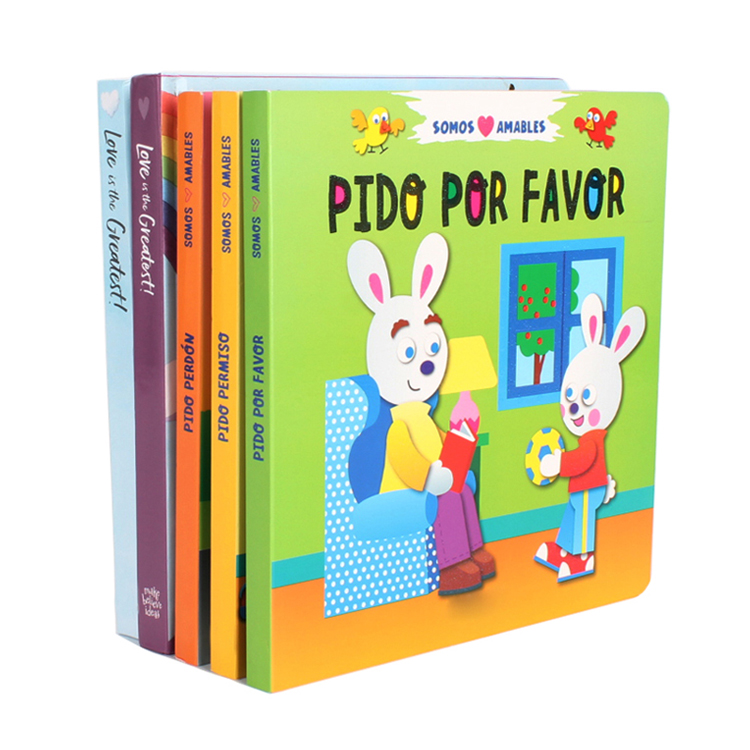 Hardcover Kids Story Book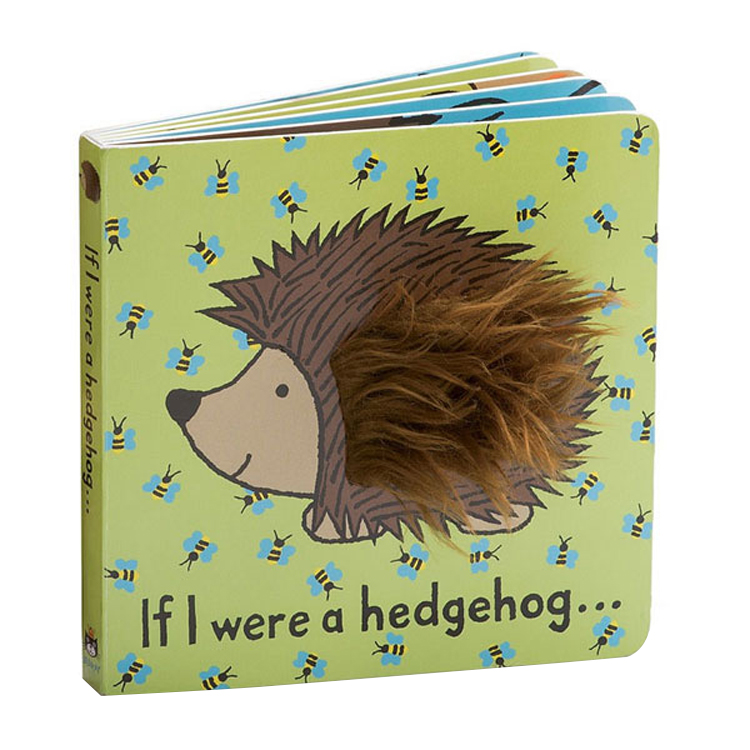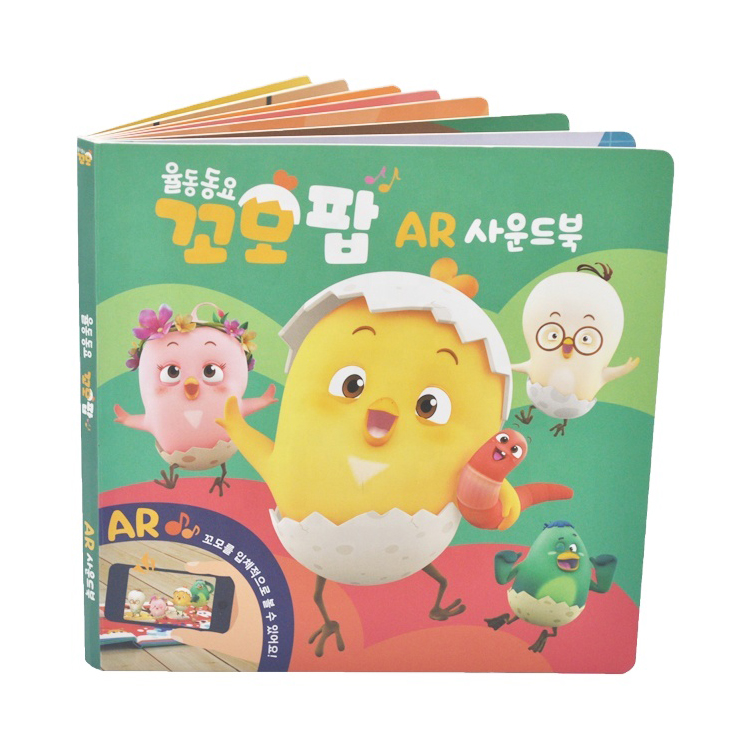 Reading book for children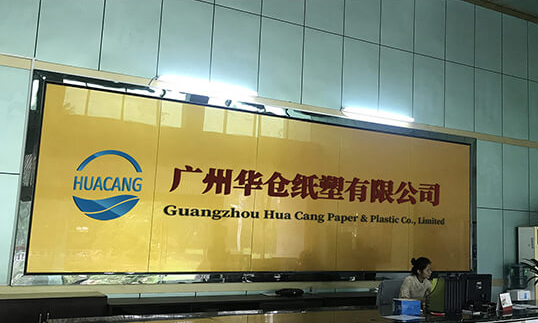 Professionalism Efficiency Competi tiveness More than 10 years' experience in the printing industry!
GuangZhou HuaCang Printing Co. Ltd., also known as huacangPrinting, is a professional offset printing company located in Haizhu District, GuangZhou, China and in possession of licenses for exporting and book printing. As an e-business developed from a traditional printing factory, we have more than 10 years' experience in the printing industry and a team of experts well informed of the whole chain to provide fast quoting service, professional suggestions, strict color control and quality control, fast and safe delivery, and quality customer service. We provide custom printing service for a wide range of paper printed products including all kinds of books (children's books, cookbooks, coffee table books, photo books, etc.), magazines, catalogues, brochures, booklets, pamphlets, calendars (both desk calendars and wall calendars), manuals, posters, flyers, …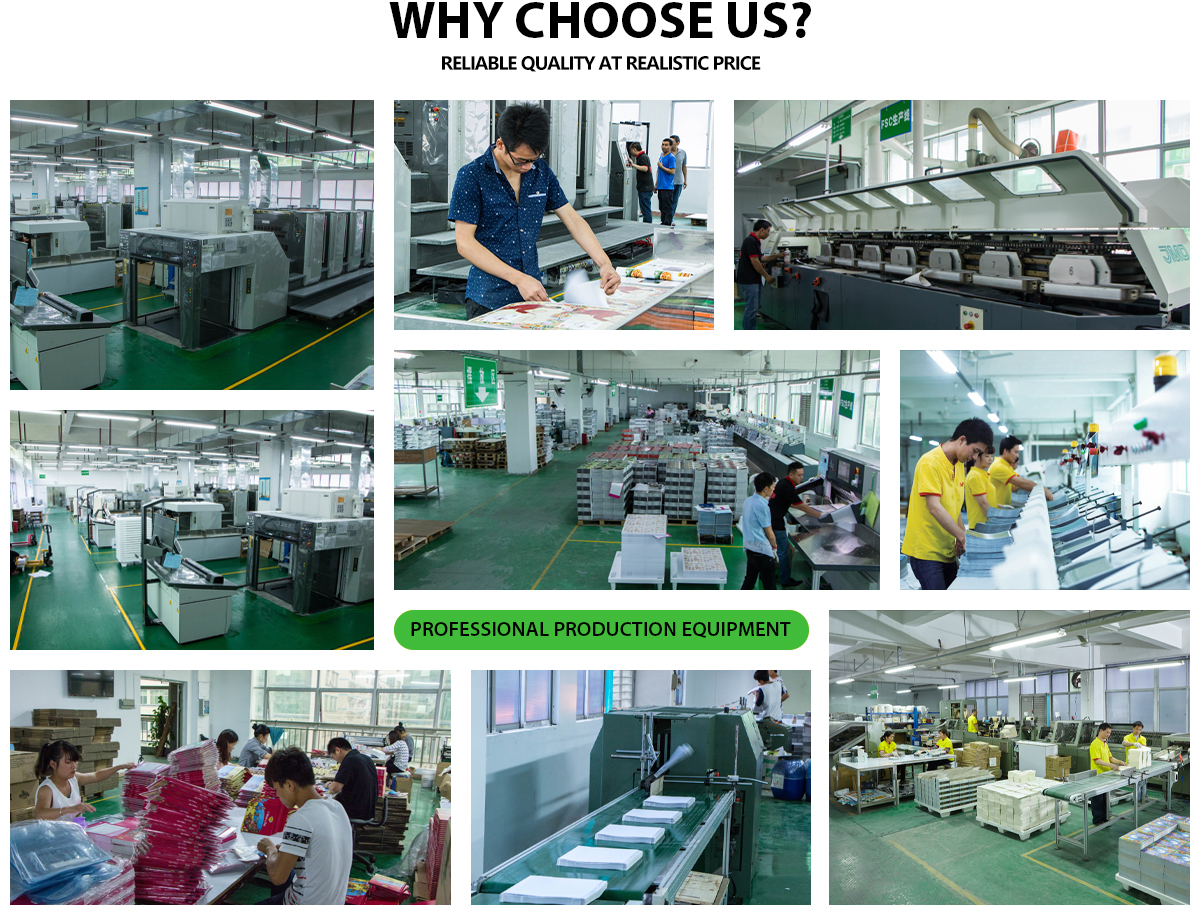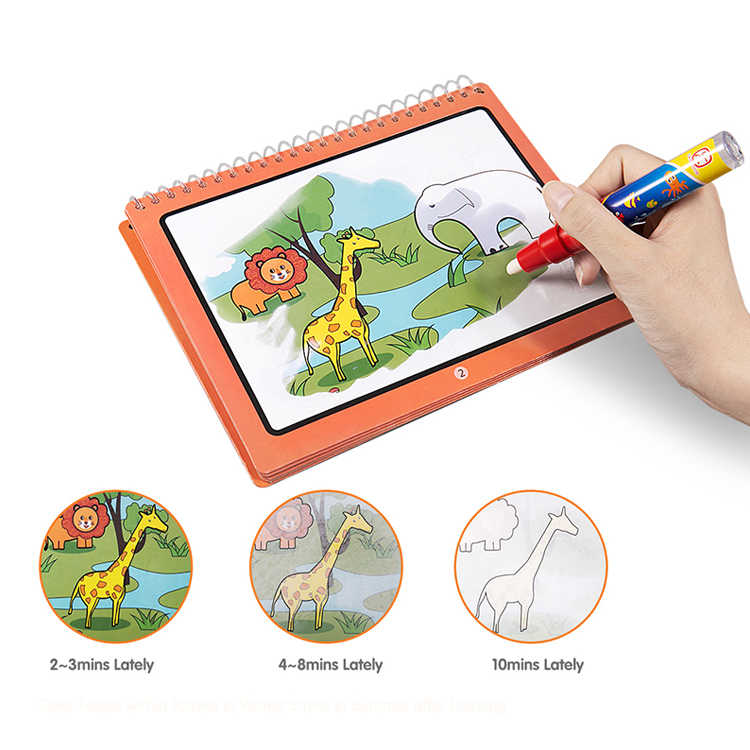 Magic Water Painting Book
We are a factory specializing in the production of Magic Water Painting Book. We use thickened white card paper, which has no odor and can be recycled. We use special process materials for Water display and transparent color ink, which does not contain harmful substances.
Can support repeated use, simple and interesting way of painting, to cultivate children's interest in painting.We produce quickly and at a reasonable price.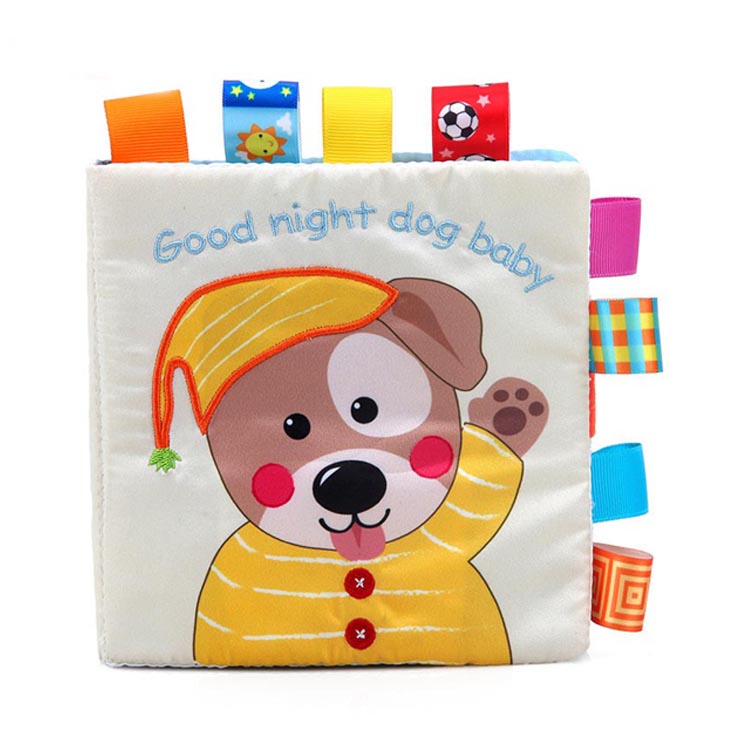 We support custom children cloth books, children's early education cloth with different modelling material help baby to perceive the world, inspired by the infant mind, we use high quality coarse texture with thick fabric, texture clear, tactility, carefully sewing, not afraid baby ripping, fall off, we have a lot of tail material, shape of cloth, attract the baby touch, arouse baby's imagination, our waterproof design of cloth,Floating, practical and durable.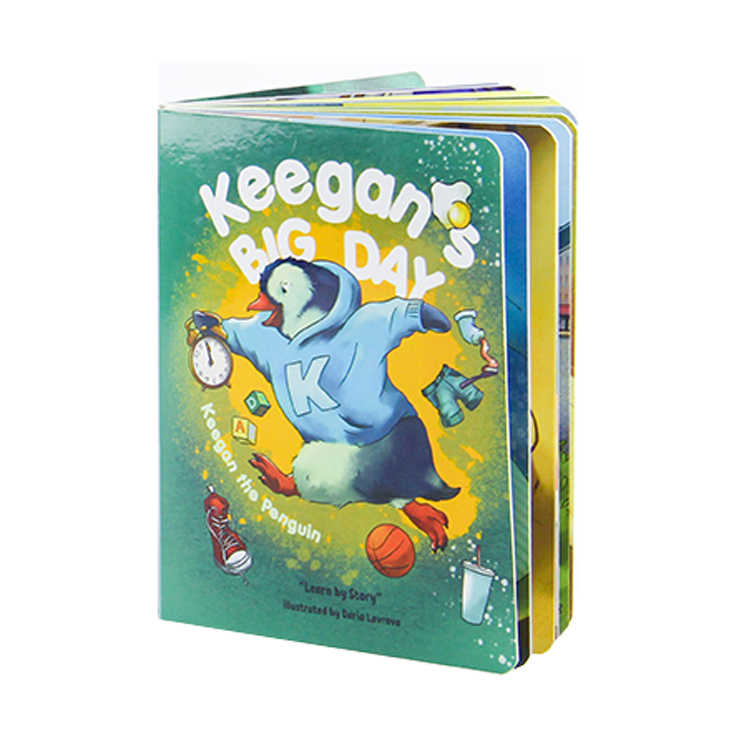 Hardcover Children Story Book
We are a professional children's ramed book manufacturers, quality assurance, we support the coated paper, art paper, white cardboard and so on, smooth and UV printing, protect children's eyes, the rounded design, edge is flat, with thick cardboard, safe environmental protection, green materials can be completely flat, pattern clear, colour is gorgeous, attract the children's reading interest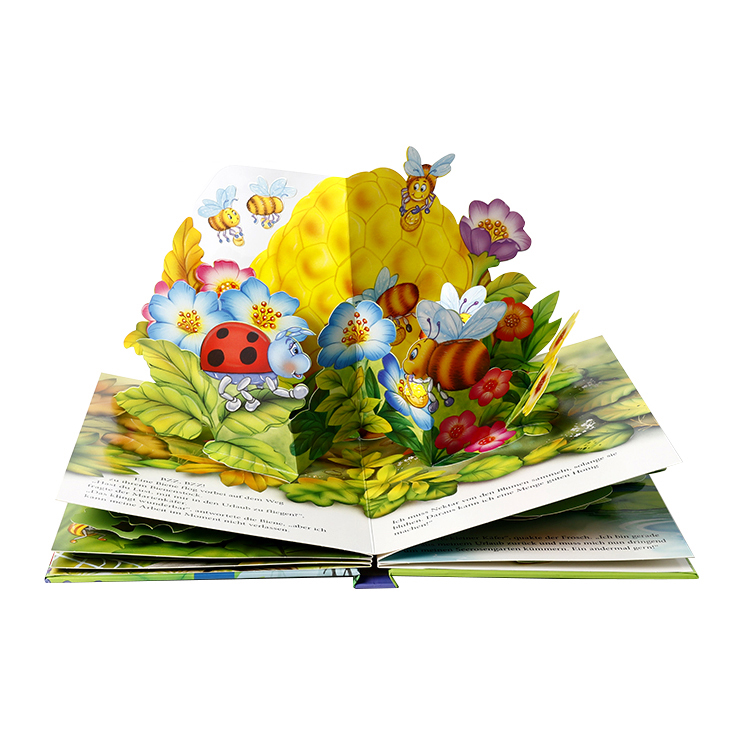 English 3d pop up story cardboard books
We are an experienced manufacturer of POP UP CHILDREN BOOK, we support customization. We use thick paperboard for environmental protection and pollution-free, and have a rich selection of printing process. It is not easy to tear after repeated reading.
A variety of perfect binding methods to meet your requirements, exquisite interactive design to stimulate children's interest in reading,give play to children's imagination and creativity.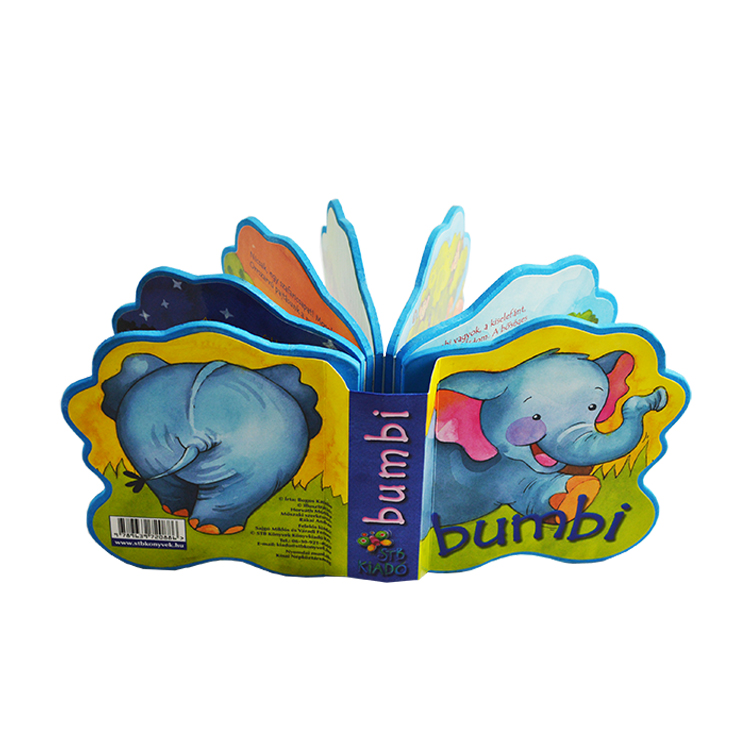 Children EVA foam book modeling is changeable, we support custom shape, full color printing, we use high quality materials, internal contains soft sponge, not easy to tear, using new technology, high frequency machine seamless connection, wireless head, not easy to crack, long service life,
Use environmentally friendly materials to protect children's health. Use colorful styles to enhance children's imagination.It helps children's intellectual development and is very popular in all kinds of scenarios.It exercises the baby's manual ability and brain ability.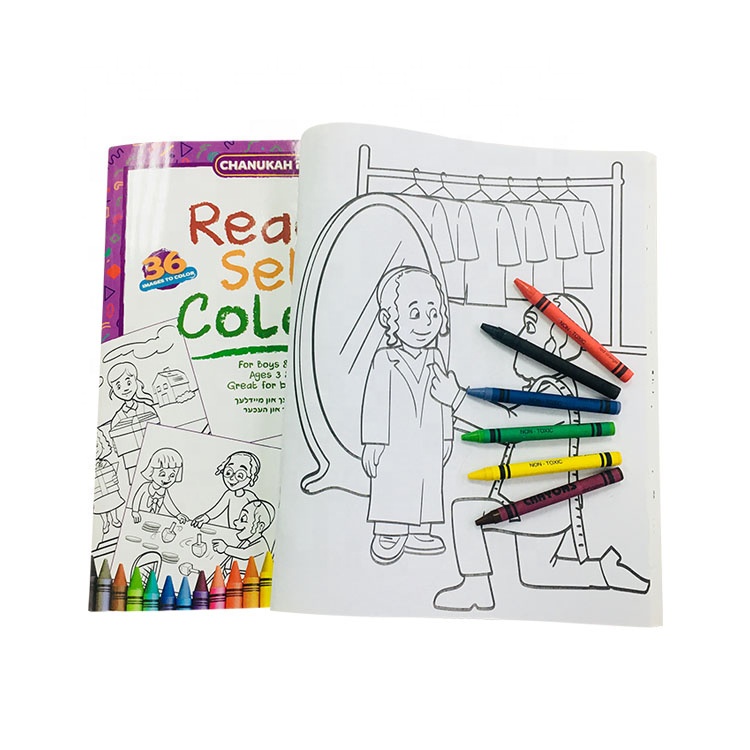 Through the smooth movement of the finger and pen, the eyes' understanding of colors and the brain's imagination of the painting environment, the intellectual development of children is gradually promoted.
As a professional factory producing Drawing Book With Pencil, we use high-quality paper pulp for eye protection and perfect binding method. The pictures in the book are lively and lovely, easy to understand and easy to use.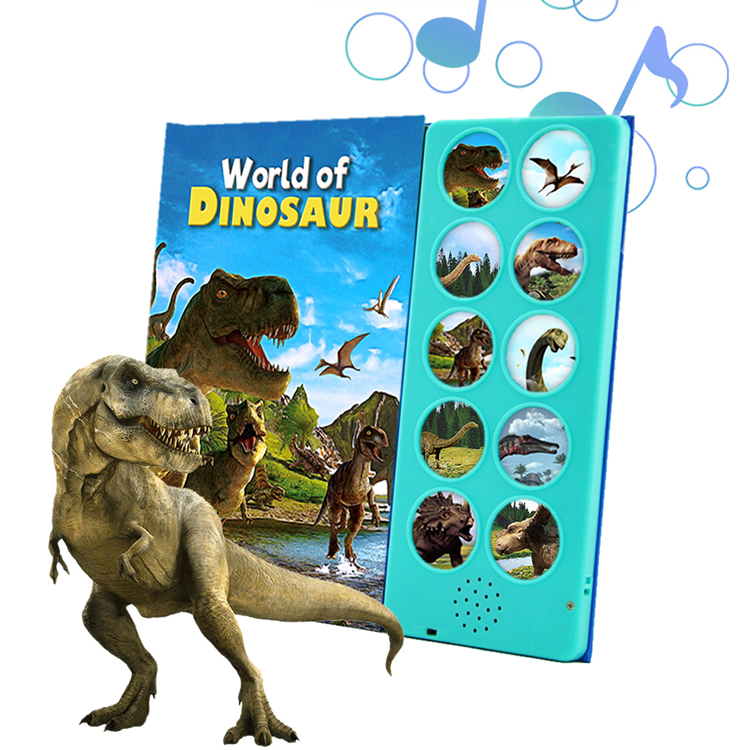 sound pop up story book for children
Sound Pop Up Story Book is an ideal choice for children's early education. Through the stimulation of touch, hearing and vision, children can learn new things, learn pronunciation, listen to stories and listen to music in the game, so as to improve children's recognition, memory and observation ability. As well as the visual, auditory and tactile integration ability.
Our factory can customize the sound, customized music, soft color books, long look will not hurt the eyes, double-sided lamination, waterproof and tear proof, rounded corners will not hurt hands.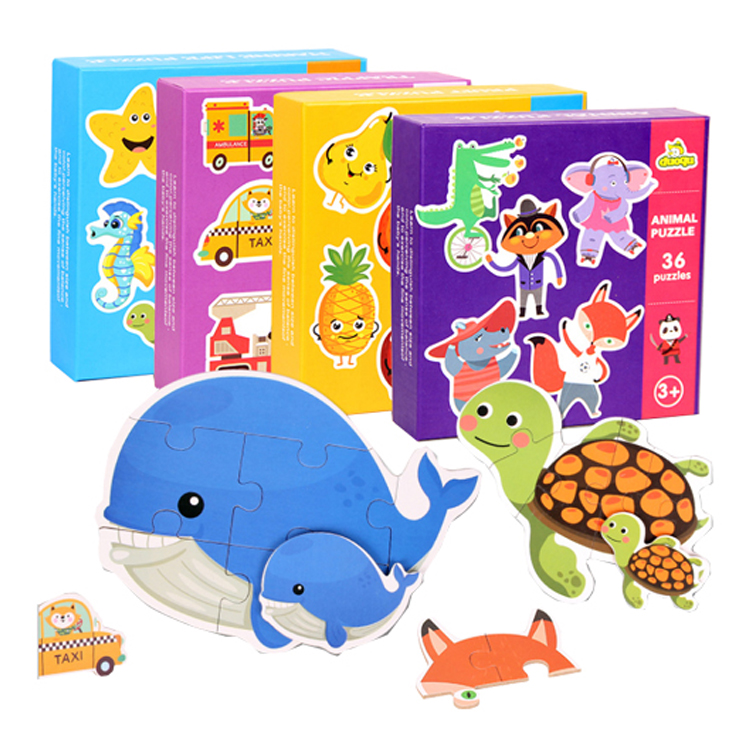 Jigsaw puzzle has increasingly become an important tool for children's intelligence development, we use high quality original pulp, wear-resisting woodiness material, smooth magnetic materials, no burr, protect children's health, harmless green environmental protection, thermal insulation moistureproof, corrosion resistance, with exquisite smooth surface printing, use stickers with advanced technology, strong adhesiveness, not on edge, changeful modelling,
The number of customizable puzzle pieces, each finely cut, many aspects to meet your requirements, develop children's intelligence, cultivate children's sense of storage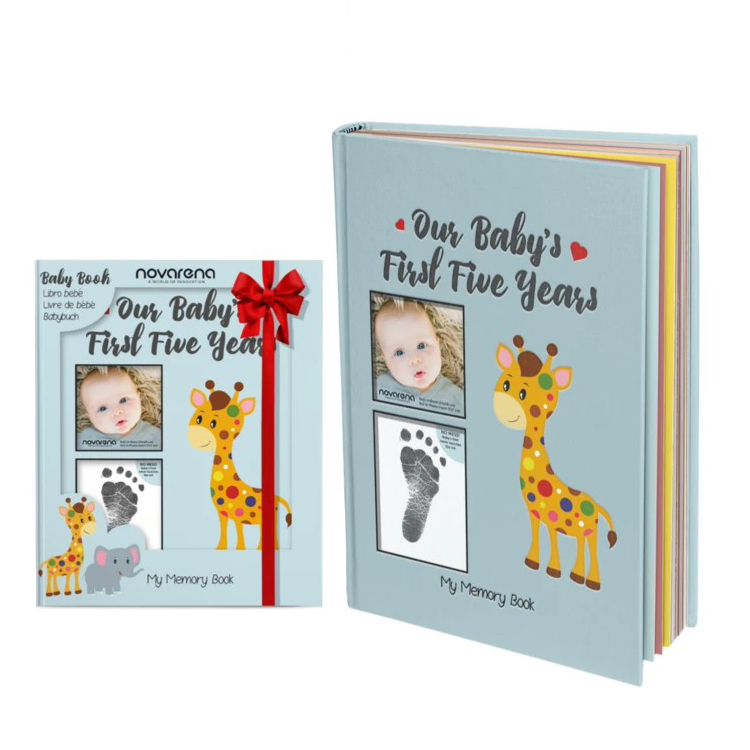 We focus on children's memory book customized, With rich production experience, we support custom shape, and full color printing, there are a variety of processing options, such as light membrane, dumb film, fine stamping, smooth and UV, and so on, we use high quality material, increasing the thickness of the paper, can be preserved for a long period of time, the rounded design does not hurt the hand,A variety of bookbinding methods are available to choose, so that children's passion for exploration does not stop, thinking more rigorous, observation more sensitive, work more rational, support the use of different background environment.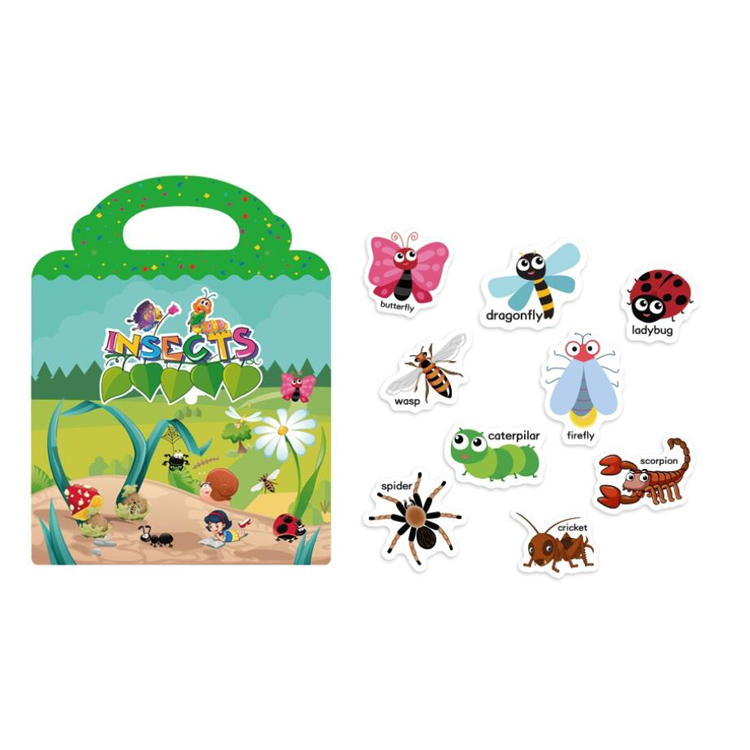 The Sticker Book is an interesting and original early education book. Promote the activity of children's brain, greatly develop children's intelligence, so that children have a better understanding of colors and the world, you can tear off the stickers, paste them on the pictures you want to merge. You can repeat and paste it many times.
We use high quality copper printing, to ensure the printing color and quality, clear and odor free, to ensure the design time and quality, strict quality control, care for the health of the baby.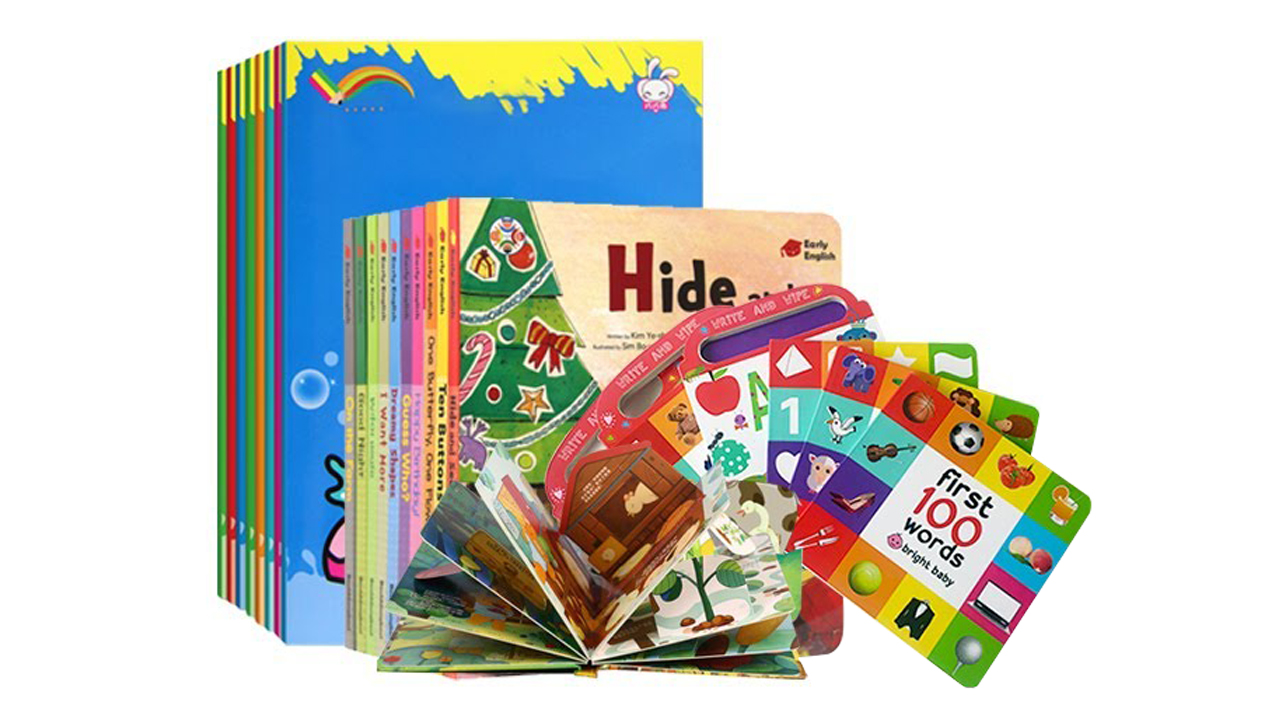 Why Print Your Book With Huacang?
Huacang is a book printing company, using the best book printing and binding equipment in the world.Manual 100% full inspection, rigorous production process, appropriate packaging, each individual book publishing project is different, the results are always the same.
Eye-popping colors.
Tight book binding.
Professional equipment and operation
Carefully packaged shippers delivered to your door.
With over 50,000 book printing projects successfully delivered last year, we know what authors, publishers, speakers, and other book buyers require and expect from their book printer. Whether you need 25 copies or 10,000, Huacang is the leader in book printing services and support.
Affordable custom books printed in all standard book trim sizes and binding types.Create your instant quote here.
Reliable and helpful customer service from book printing experts.
We strictly follow the specifications, design, quantity and quality requirements of each customer
Printing in-house by our team of experienced book printing and book binding professionals.
Before packing, we have special staff to strictly check the quality of the goods and make sure the package is in good condition.
We follow up the transportation process with the logistics company at any time, until the customer receives the complete goods.
Fast turnaround time, we can print your book in 10-15 days.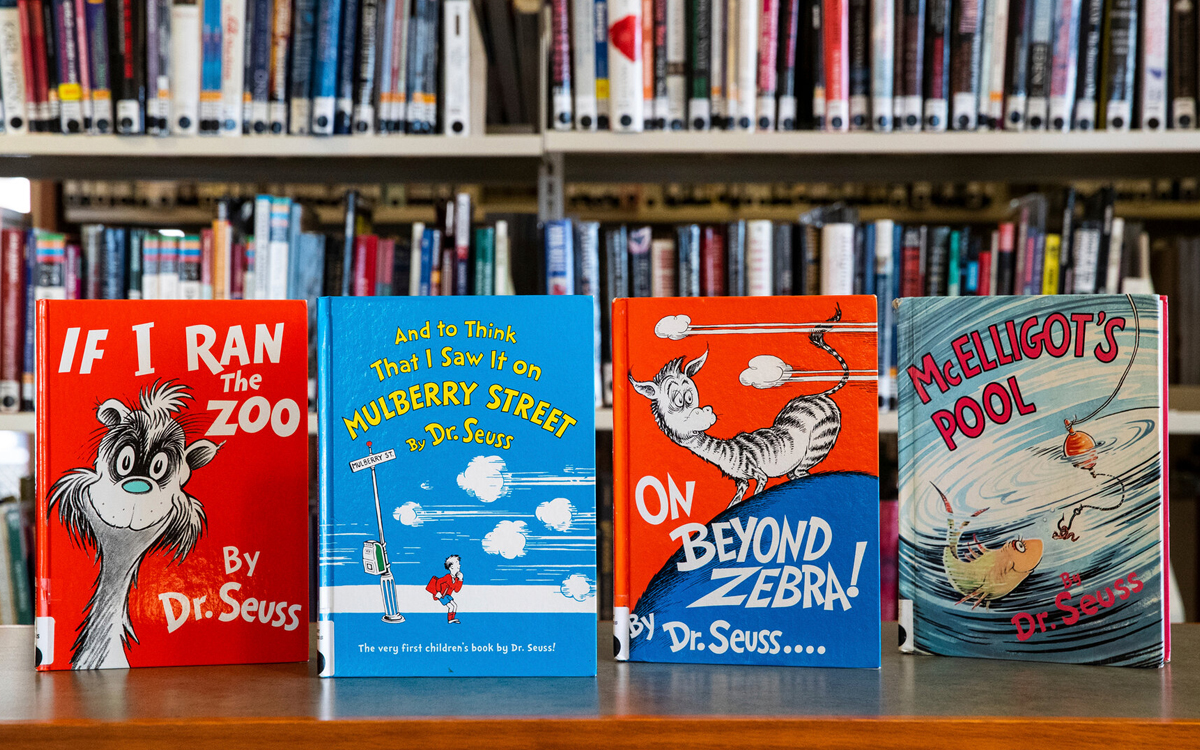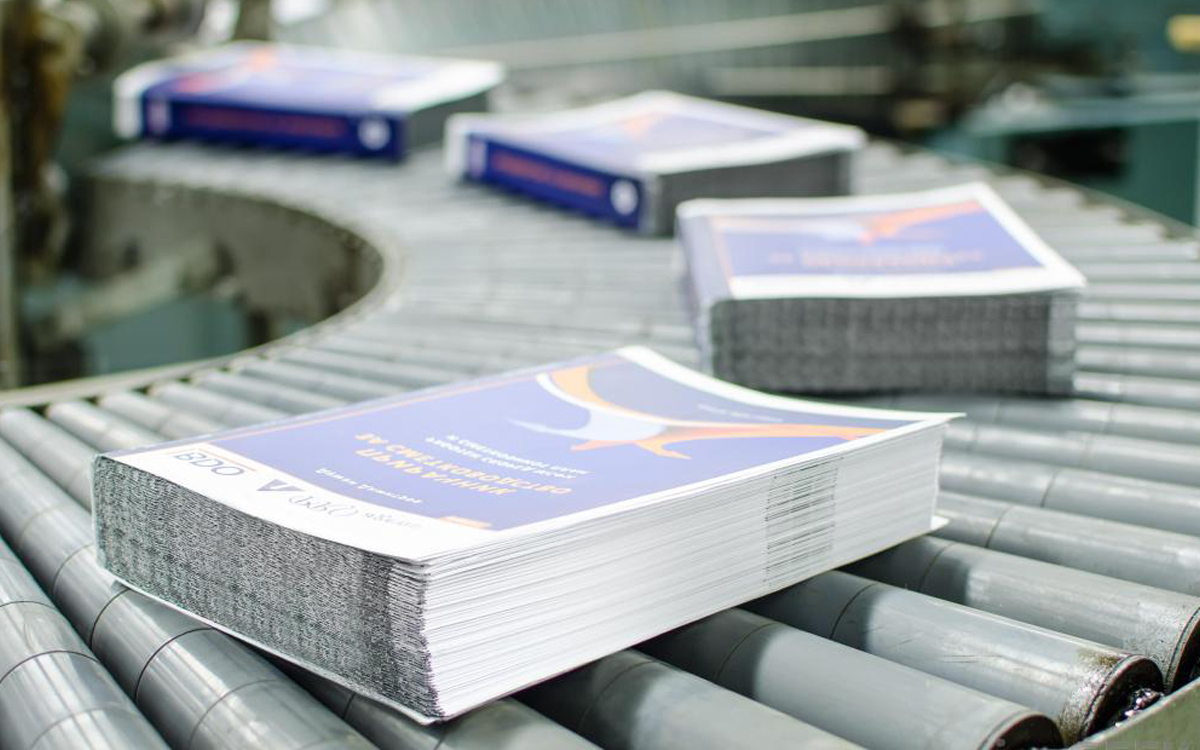 Preparing Your Book For Print
We offer the highest quality book printing service for a reason. We use the most advanced and diversified printing presses to print your books Our use technicians check every document to make sure your book is perfect every time.We also support accepting PS,AI, PDF files, so you can take a hands-on approach to preparing your manuscript documents, formatting your inside pages, and finally printing your documents.
Strongest Book Printing Services Team In The Industry
Working with Huacang means you have a full team of book publishing experts, including professionals, printing artisans, and production machines focused on creating high-end custom printed books.
Senior salesmen will be at your side throughout the process, from advising you on trimming sizes, paper selection and book binding suggestions, to troubleshooting manuscript document problems.We will protect your documents, catch any documentation errors before your project goes to press, and fully identify your product.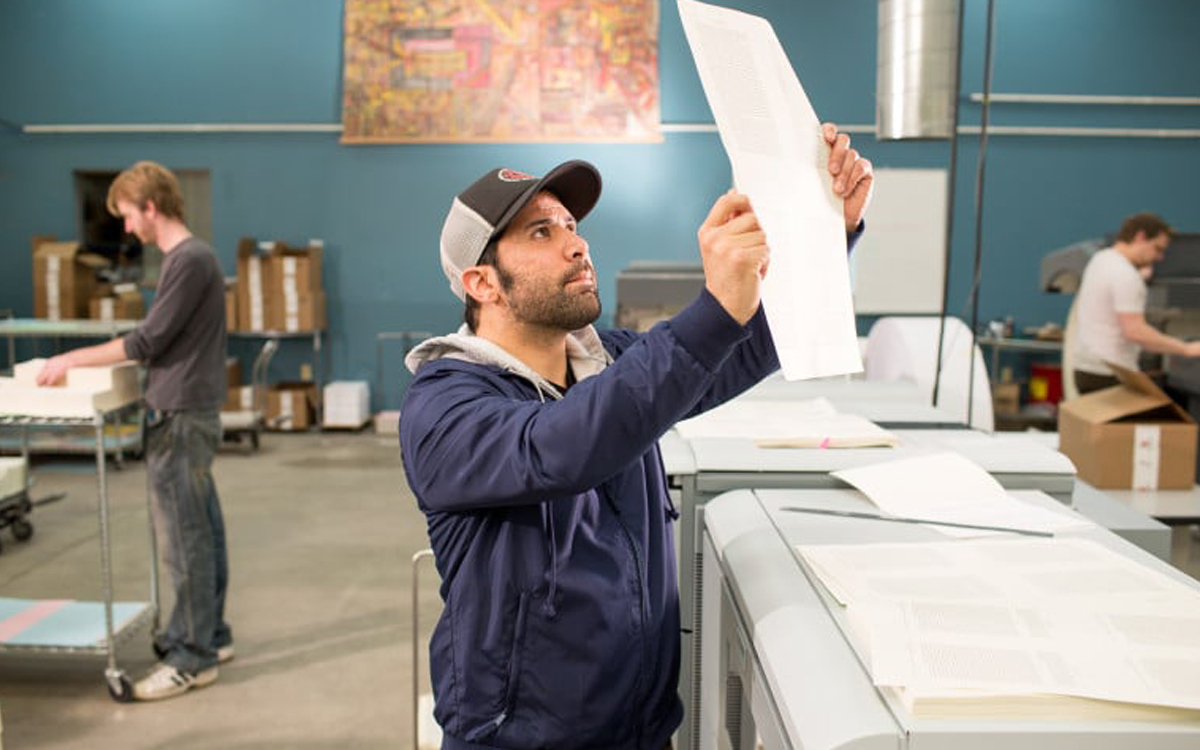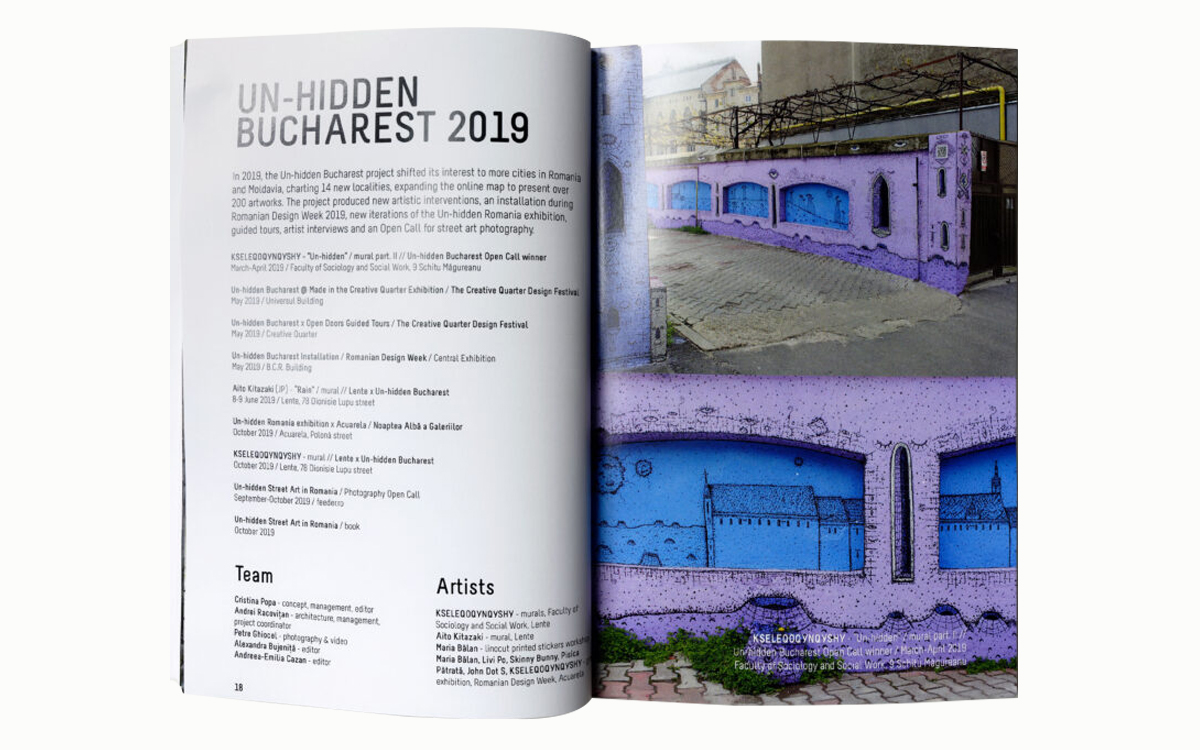 In-house Premium Quality Book Printing
Huacang is committed to producing top-quality books. This means that every book we produce in China meets the highest standards of digital printing, whether it is short term book printing, on-demand printing, or offset printing.Our production is always above your expectations
Offering you an integrated customization platform, you can be confident that your book is consistently created with the utmost care, from your first proof to final print.
Customize Your Book
Figure out the composition of your book, including cover styles, craftsmanship choices, perfect binding and hardcover binding, paper stock, to make your book unique.In line with industry standards, we've put together our suggestions to help you choose a decorative size for a book to give readers a clear idea of what they're buying.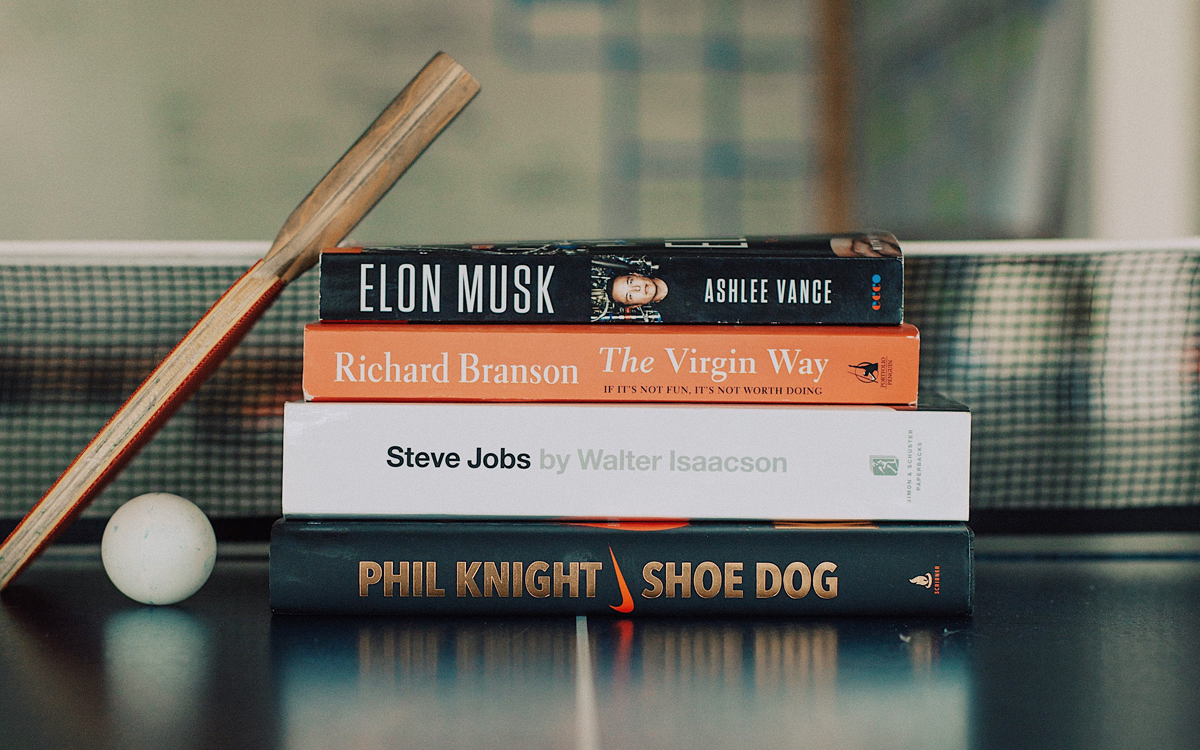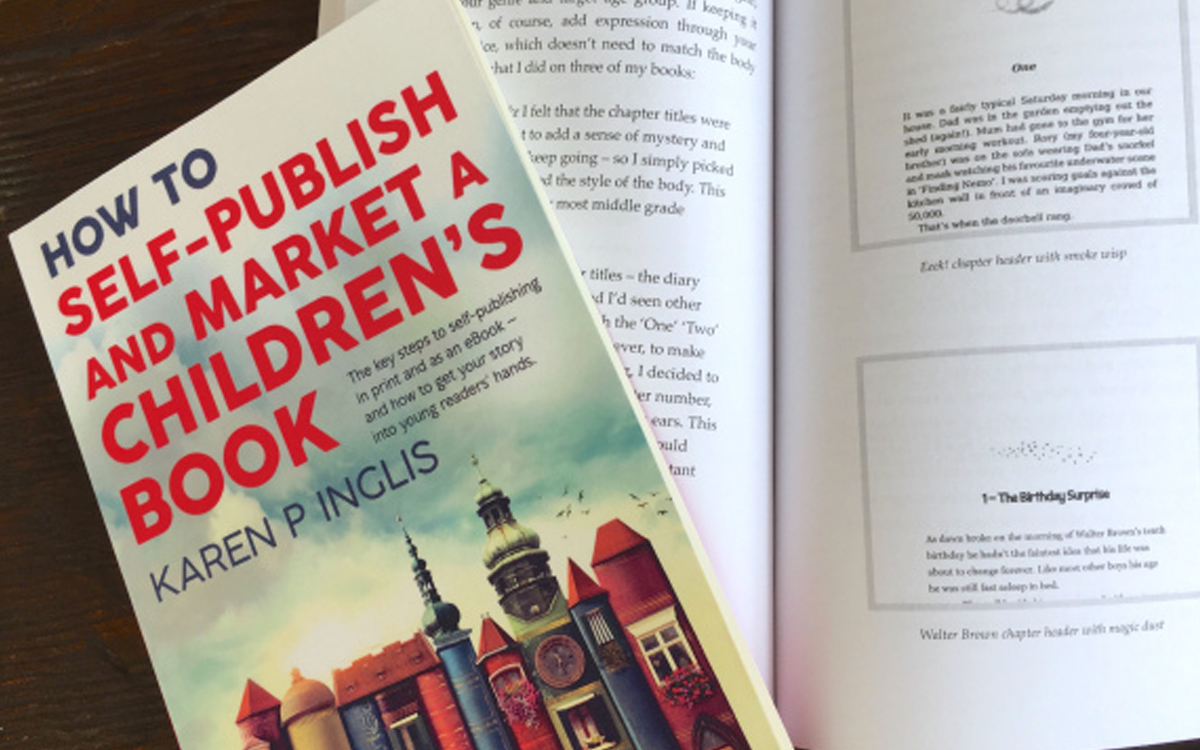 Try Huacang printing before you buy
Making a sample is the best way to check our quality! We provide free sample service and the sample fee will be 100% refunded to you when Bulk Production. There is no better way to experience the difference in the printing quality of Huacang books
[contact-form-7 id="8974″ title="Contact form"]